Open your door to the 2016 FSCA Convention!
School Counselors Open Doors for Student Success
October 27, 2016- October 29, 2016

Call for FSCA Convention Break-out Session Proposals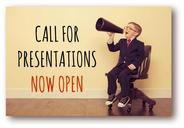 The Florida School Counselor Association is soliciting proposals for ninety minute break out sessions promoting evidence-based programs in the domains of academic, college and career readiness, and social/emotional development highlighting the latest techniques and practices in school counseling. Presentations need to showcase proven programs, current research, or skills of value to counselors (pre-K to postsecondary) as well as district personnel, graduate students, and school counselor educators.
Submit this proposal, including brief resume for the primary presenter, by

June 24, 2016.

Proposals received after midnight on June 24, 2016 will be accepted on a space-available basis only. You will be notified by August 1, 2016, with the Program Committee's decision regarding your proposal.
Once you have completed the proposal form, please save the document as the title of the presentation, no spaces (in Microsoft Word format) and: